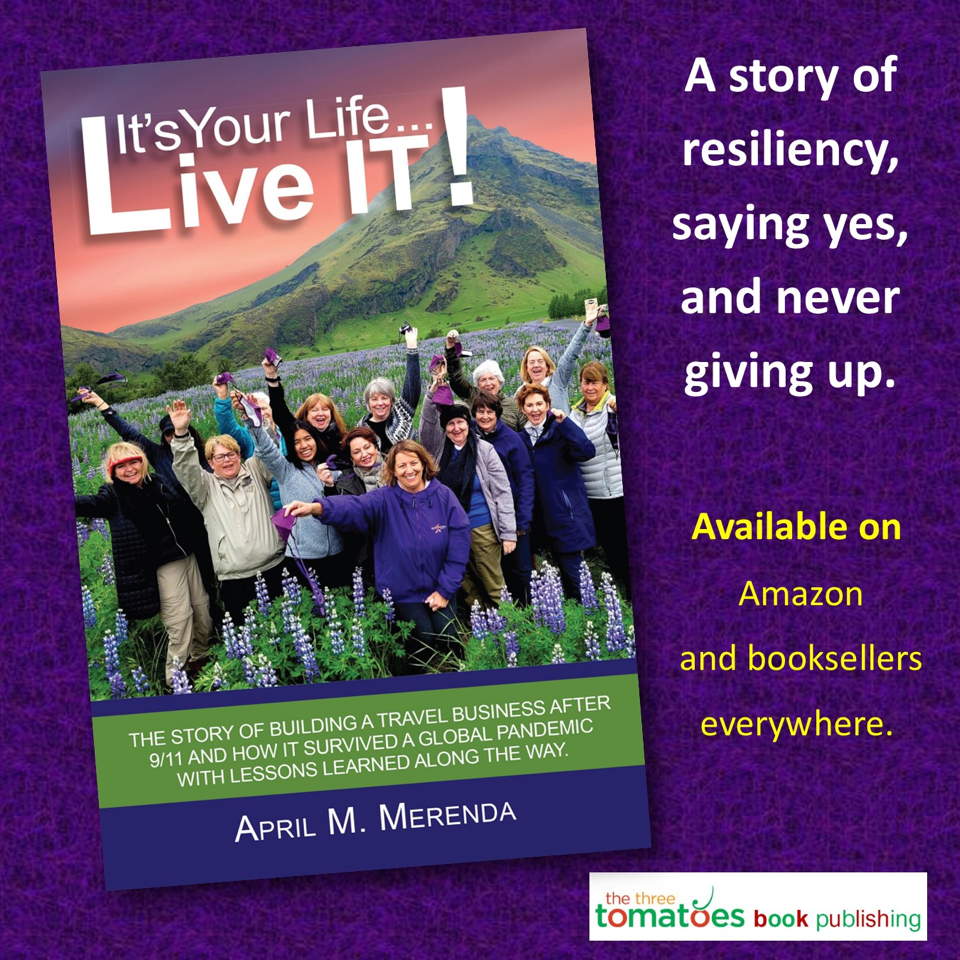 If you missed the live broadcast reviewing April Merenda's recently published book, It's Your Life...Live IT!, you can view a recording HERE.
The broadcast was moderated by Cheryl Benton, the President of The Three Tomatoes who published April's book and in addition to featuring April Merenda included several women who read the book and a few gutsy travelers who were on the Iceland trip in June 2021; the first trip to operate after 18 months of cancelled travel plans. These women have since been nick named the Pandemic Pioneers and chapter 9 in the book goes into detail on all that transpired on that travel experience.
Click on the recording and feel free to share it amongst your family and friend circle. Its truly inspiring and a must to watch!
The book is the perfect gift for a friend or family member and to YOU! Available in hardcover with a color photo gallery encompassing the past 20 years of Gutsy Women Travel trips and in Paperback and Kindle on Amazon and Barnes & Noble.