Highlights & Inclusions
Partake in a cooking class with a Balinese family
Explore the water gardens of Tirta Gangga
Walk amongst the rice paddies in Sideman 
2 nights: The Artini Resort, Ubud
1 night: Alamdari Resort, Sideman
2 nights: Bali Palm Resort, Candidasa
2 nights: Hidden Paradise Cottage, Amed 
1 night: The Haven Hotel, Seminyak 
Itinerary
A soulful adventure
Bali is the perfect mix of flourishing paradise and rich history. Dive into the culture with a home-hosted cooking class and a visit to a reef rehabilitation project. End each day with comfortable accommodation, and plenty of time to explore on your own or relax on one of Bali's idyllic beaches.
Day 1: Seminyak > Ubud
Welcome to Bali! After your included transfer to Ubud, you may wish to explore this laid-back town with central markets, cafes, and a landscape dotted with terraced rice paddies. Our adventure begins with a welcome meeting tonight.
Day 2: Ubud
Experience Ubud, the cultural center of Bali today. After a relaxing morning, we'll visit a local market to pick up our fresh ingredients for our immersive cooking class - enjoying our creations for lunch. Tonight, learn about the traditional art of Indonesian Kecak dance and music. (b, l)
Day 3: Ubud > Sideman
On our way to Sideman, we visit the Tirta Empul Temple, famous for its holy spring water and frequented by Balinese Hindus. Traveling towards the Klung Klung district we'll visit the Royal Palace - part of the most important of nine kingdoms in Bali's history. A stop in Kamasan Village will introduce us to local craftsmen who show us how they process cotton to paint ornate woodworkings. We arrive in Sideman this afternoon and enjoy an evening unscripted. (b, l)
Day 4: Sideman > Candidasa
A morning tour of Sideman showcases both local artisans and areas of lush jungle surrounding the city. After a "bungkus" lunch served in banana leaves, we'll spend some time walking amongst the rice terraces. We reach Candidasa this afternoon where you can enjoy an unscripted evening to swim, relax or explore. (b, l)
Day 5: Candidasa
We'll take in the beauty this morning as we walk around the magnificent Tirta Gangga Water Palace — standing as a testament to the last king's love of design. Relaxing and grabbing lunch at a warung at Virgin Beach is the perfect break in the day. After, we'll learn about Balinese chocolate production, and of course sample the locally grown cacao and organic dark chocolate, before returning to our beach resort. (b)
Day 6: Candidasa > Tulamben
This morning we move to the north coast of Bali, where the community has developed a reef rehabilitation and plastic recycling program. We then take a short hike through the jungle to a nearby waterfall. Later, enjoy a home-cooked lunch before heading to Tulamben. (b, l)
Day 7: Tulamben
Today is entirely unscripted for you to write your own adventure. Perhaps salute the sun with an optional yoga class, or snorkel at the nearby shipwreck of the U.S. cargo ship USS Liberty. Snorkel around this wreck and witness the coral and sea life that now call it home. Or, kick up your feet and enjoy the shimmering turquoise waters and amazing sunset views. (b, l)
Day 8: Tulamben > Seminyak
This morning we return to Seminyak. The rest of the day is free to explore the resort at your own pace, search the local shops and galleries or just mellow out on the beach. Tonight, we'll gather together for a one last meal together. (b, d)
Day 9: Seminyak
Our Bali adventure ends today. (b)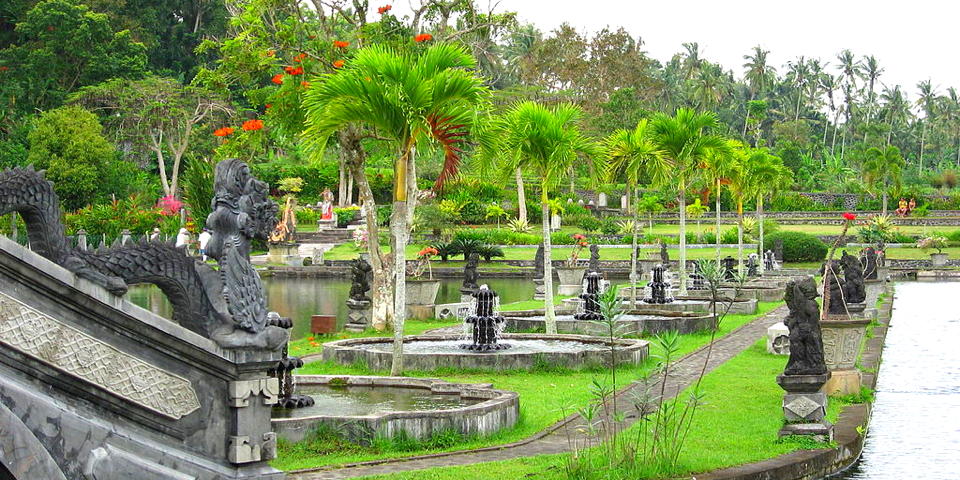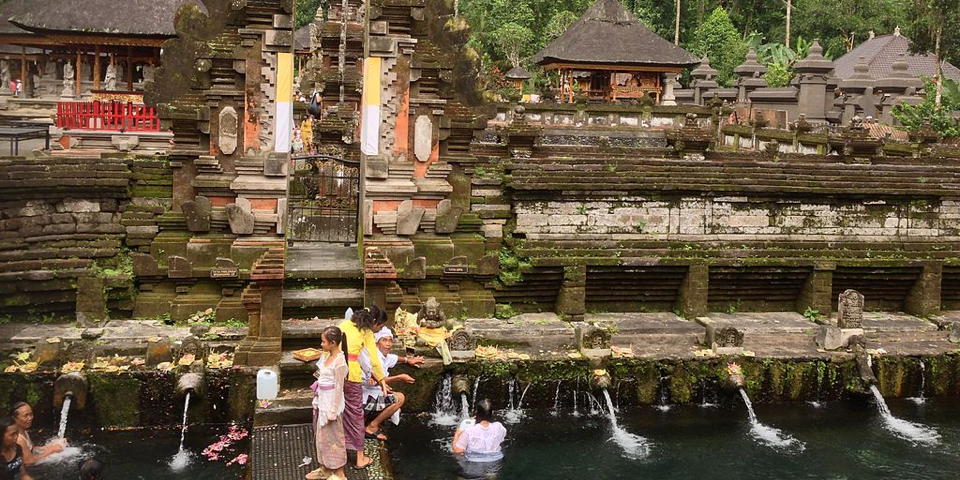 Asia/S.Pacific/Mid. East