Highlights & Inclusions
Visit the Pyramids of Giza and the Sphinx 
Enjoy dinner with a local Nubian family in Aswan 
Cruise the Nile for three nights 
9 breakfasts, 3 lunches, 4 dinners
2 nights: Steigenberger El Tahrir Hotel, Cairo 
1 night: Basma Hotel, Aswan 
3 nights: Nile Premium Cruise, Nile River 
2 nights: Eatabe Luxor Hotel, Luxor 
1 night: Steigenberger El Tahrir Hotel, Cairo 
Hotels subject to change.
All trips now include roundtrip arrival and departure airport transfers.
Itinerary
Live like a pharaoh
Travel back in time through the layers of extraordinary history in Egypt. Gaze at the pyramids, float down the Nile, explore the magic and mysterious temples and tombs, and connect with the locals on this great adventure.
Day 1: Cairo
As-Salaam-Alaikum! Welcome to Egypt! Connect with your Local Leader and group to kick off your adventure.
Day 2: Cairo
After breakfast, an exploration to the Pyramids of Giza and the Sphinx awaits us. Next, we head to the Egyptian Museum, offering close encounters with some of Egypt's most important queens and pharaohs. (b)
Day 3: Cairo > Aswan
Today we fly south to Aswan, situated on the Nile River. We begin by exploring the Temple of Isis — the goddess of health, marriage and wisdom. The afternoon is yours to explore. Tonight, join a local Nubian family for a rare and memorable culinary experience. (b, d)
Day 4: Aswan > Abu Simbel > Aswan (Nile Cruise)
This morning, you may wish to partake in a trip to Abu Simbel. After a short flight, you'll have time to explore the statues of Ramses and the Grand Temple. This afternoon, we board our Nile cruise boat. We spend the night on board — relaxing as we cruise to Luxor. (b, l, d)
Day 5: Nile Cruise
We continue our leisurely cruise along the Nile, stopping to explore the magnificent Kom Ombo Temple. As we continue upriver, take time to soak up the Nile River views and surrounding areas from the sun deck. (b, l, d)
Day 6: Nile Cruise
Today we stop near Edfu, where you can disembark and discover the bustling town center and bazaar. We continue the journey toward Luxor, passing through the Esna Lock. (b, l, d)
Day 7: Nile Cruise > Luxor
After breakfast, your cruise ends in Luxor. Here, we explore the magnificent and vast Karnak Temple. In the afternoon, you may opt to shop in the bustling bazaar or enjoy a beverage at a local teahouse. (b)
Day 8: Luxor
Discover the many wonders of ancient Thebes. We stop first at the Colossi of Memnon — two 17-meter-high statues on Luxor's west bank. We continue to the spectacular royal burial site of the Valley of the Kings. The afternoon and evening are then yours to explore. (b)
Day 9: Luxor > Cairo
After a short flight back to Cairo this morning, your Local Leader guides you through the sprawling backstreets of the local bazaar, Khan el-Khalili. Enjoy your last night in Cairo, perhaps with a delicious kebab or kofta with your fellow travelers. (b)
Day 10: Cairo
Our adventure ends today in Cairo. (b)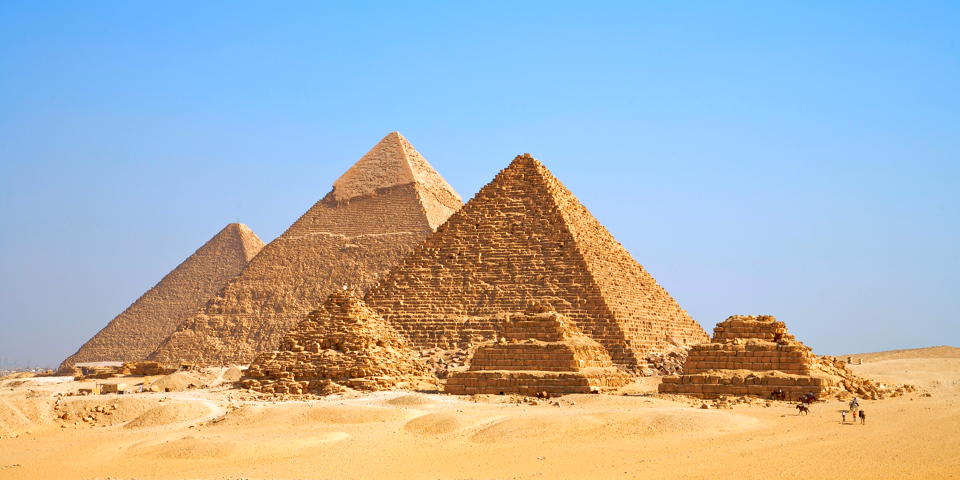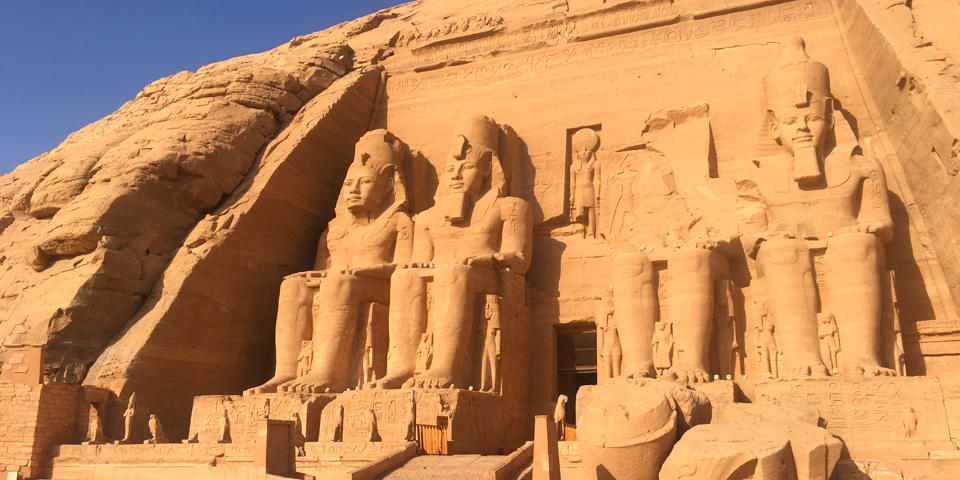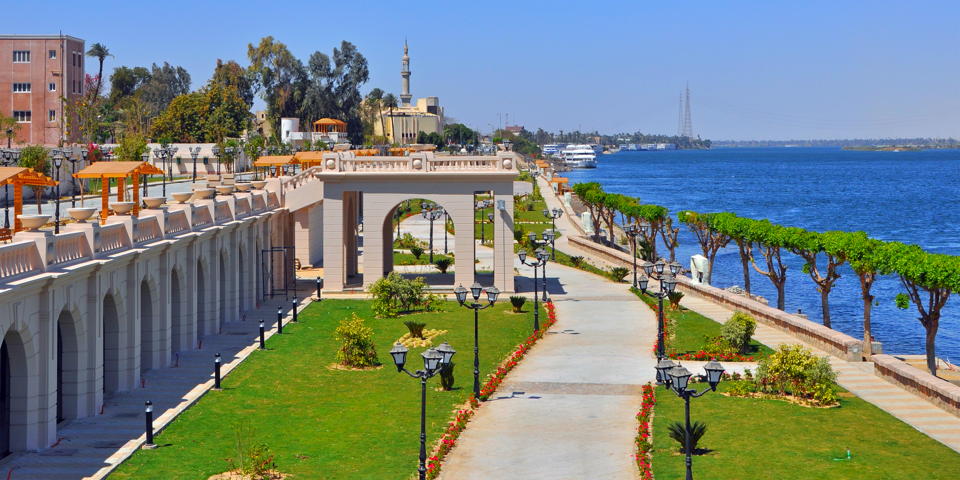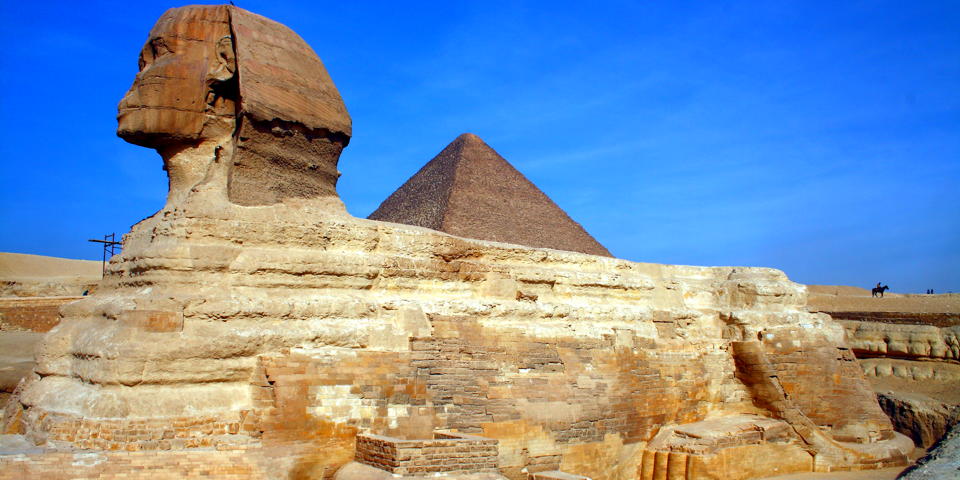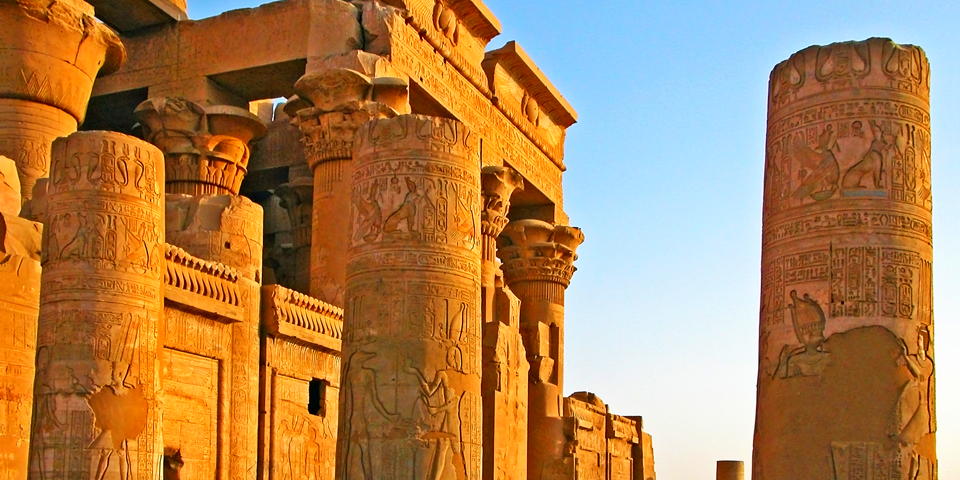 Asia/S.Pacific/Mid. East